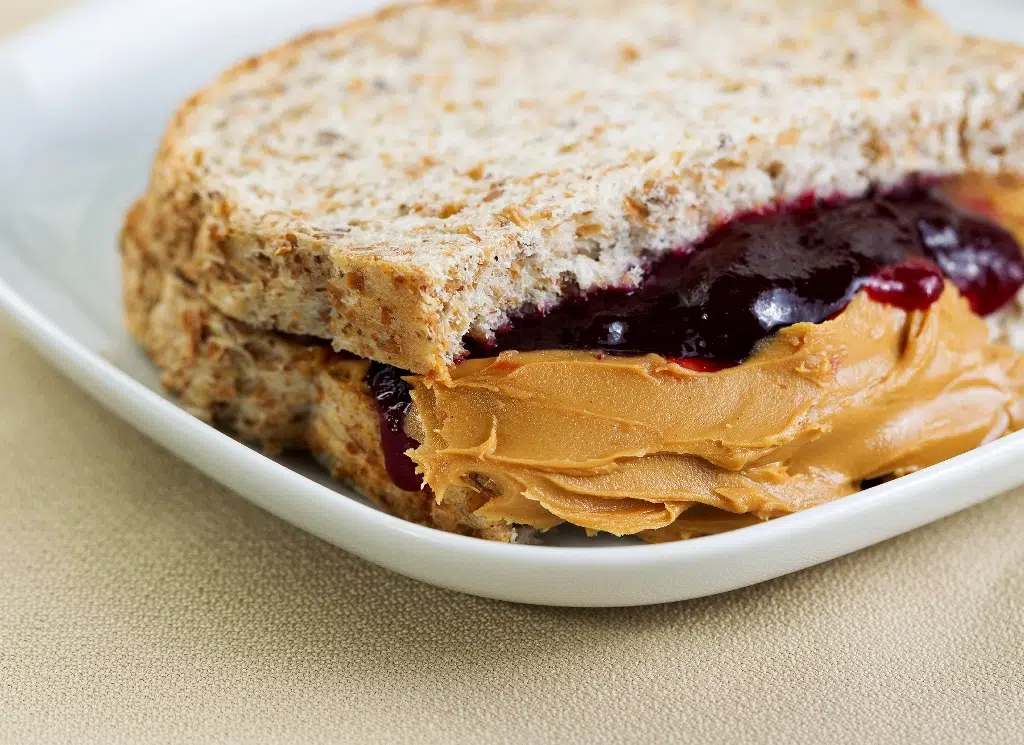 You ever eat a soggy in the middle peanut butter and jelly sandwich? That's what I remember from school…opening whichever space ranger's box I or my mom had packed sustenance into, fuel for learning, neuron firing provender for which I was to consume and use. It was more exciting reaching into a box with a taut, skin tight, white body suit painted onto a garishly drawn female cartoon than pulling whatever was inside…out.
Pure revulsion. That's usually what you feel. You remember what a bruise looks like? Yeah, imagine that on your sandwich. As if inside your lunchbox, the apple played Brad Pitt, while your sandwich was Palahiniuk's weak colon, or Edward Norton's face, as both participated in a noon time fight club that wasn't all that popular with middle aged men. I am my own sense of disgust.
You hold the thing by the corner of the bag, revulsion spread across your face, slowly at first, then more so, as your peers get an eyeful of the lunch equivalent of a cold sore, or Lindsay Lohan looking for work. Both sad, I'm sure we can agree.
Now you might think a trade is on the table with said peers, but it's too late. The grapey graveness of the jelly slowing spreading outwards paints an all too clear picture of how that thing's gonna taste…and it's not good. You'll eat everything else first, which may or may not include actual vegetables, before you round your belly back to where you started…one ugly mother of a sandwich.
GOOD LUCK WITH ALL THAT! Peanut butter on both sides of the bread usually helps in my experience. Trying wrapping it in foil instead of plastic bag as well, as it could help maintain the integrity of your sweet, sweet, sammie!
https://connect.d51schools.org/sites/shared/food/Pages/default.aspx is a great place to start in case you haven't explored all the lunch options District 51 provides for their students.